YOU ARE CONNECTED TO ALL THINGS
Assisting Frequencies are available to help you activate evolutionary DNA and reemerge as the powerful co-creator you are. You can use the power of Water to become a match to anything you desire. Learn more or order the bestselling book at www.WaterbendingRocks.com.
The side-effect of this Reunification and Remembrance is healing activations for mind, body and soul. A return to the memory of wholeness from which your expansive self emerges. This evolution transforms every aspect of your life and allows you to fully step into the mission you came here to fulfill. You are here to expand the fabric of the Universe with your unique vibration. Let me help you remember. Learn more about Waterbending Now.
New Site is coming soon! So much has been streaming in we have not updated the site to reflect the massive download about Waterbending. To find out more go to www.WaterbendingRocks.com for a free webinar about it.
Yes.
There's a code for that.
Assisting Frequencies are awaiting your remembrance. Virtually any concern or desire has a vibrational match to activate healing best articulated through something that already holds that resonance. Thousands of Anahata Codes are available for free and you need only ask and it is given. Physical concerns or desires, mental, emotional or spiritual. The Law of Attraction of Energy Medicine (Anahata Codes) allows you to harness the innate healing or expansive power of anything without the physical being needed. Download the Anahata Codes now.
Imagine...
a natural way to allow your body, emotions, and mind to heal itself.
It's not only possible, it's within your reach!
You've come across the Anahata Codes for a reason. Your powerful asking has matched you with the answers. You have heard the calling, well done.
Do you have a deep knowing that there is a missing piece of your wellness and expansion puzzle?
Have you bounced from treatment to treatment only to be frustrated by the ineffectiveness or worse, the harmful side-effects of traditional healthcare or counseling?
Are you full of potential just waiting to emerge but can't seem to figure out why you are here?
It's time to take your life back or possibly to start truly living for the very first time.
​
Your return to wholeness is a remembrance. All healing is self-activated. Are you ready? Download the Anahata Codes. Assisting Frequencies for holistic health and evolutionary DNA are a click away.
In service to your magnificence,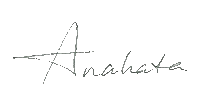 Holly Hallowell (Anahata)
Channel, Visionary, Author
Rediscover
Your Whole Self.
Did you know that the energy from past trauma and illness can become trapped in our bodies attracting more of the same and giving off unconscious vibrations which affect those you love and every aspect of your life?
One of the easiest ways of increasing your abundance and breaking free from these low level frequencies is to release them. You deserve to vibrate with joy, love, and health. It is who you are. It is our natural state. I can help you remember.
The Anahata Codes are working in my life every day now. The webinars are a GOLDEN opportunity to really learn something of tremendous value. Don't underestimate it. You and I and everyone else on the planet dwell within a grid of frequencies and numbers are a marker for these different frequencies. This is a scientific fact to say the least. I am so excited about them. I was sick and I used the frequencies to heal myself. I was stuck and I used them to free myself of being stuck. I was involved in a real estate deal that was going to the way side and I changed my frequencies and the picture changed. I do readings for people and energy work and I have incorporated them in my work and had amazing shifts in my clients. I could go on and on. I am glad you are investigating this. It is a real powerful thing. Congratulate yourself for resonating with it.
~ Anahata Codes User
I can't believe all the work you have put into this! I have been a student and teacher of metaphysics for many years and have used many systems. I feel what you have here is pure gold. (My pendulum agrees. :)" ~ Masterclass Student
TAKE BACK
YOUR LIFE.
Do you struggle with painful memories, over eating, addictions, lack of motivation, fatigue, chronic pain, or feeling disappointed with the way things have turned out?
You're chronic thoughts and emotions are co-creating your life, you just need to remember and step back into your power.
​
If you knew how to mastery your vibrational choices, you would, wouldn't you?
​
Warning: Once you step forth into this journey, you will never be a victim again. Complete liberation through self-mastery and joy as a result awaits.
​
My gift to you is the Anahata Codes. Will you accept this gift and use it? If you do, your life will never be the same.
I recently purchased your Anahata Code Master Class and am so excited! Listening to the first session today was like coming home!! I found myself saying "YES!" over and over as I listened to your wonderful insights and Divine wisdom. The assisting frequencies available via the Anahata Codes make all the sense in the world to me. They resonate with all of me.(Physical, mental, emotional and spiritual). Thank you SO much for all the time and 'work'; I prefer the word 'play' but not to downplay the devotion you have put into making this amazing gift accessible to those who are called to it. Thank you thank you so much Anahata!"
~ Masterclass Student