APPLICATIONS TO HEAL YOUR PAST, PRESENT AND FUTURE - COURSE PAGE
SCROLL DOWN
TO WATCH WEBINAR...
TAKE THE APPLICATIONS TO HEAL YOUR PAST, PRESENT, AND FUTURE COURSE NOW
APPLICATIONS TO HEAL YOUR PAST, PRESENT, AND FUTURE
COURSE - ON DEMAND NOW
2 Hour Live Course Delivers:
​
The science behind Time and helpful ways to view it
A deeper understanding of how Vibrational Medicine works related to non-local space and time
Access to your point of entanglement with God, the Universe, and all things, through your Source Point which transcends all space and time

The know-how to use Assisting Frequencies to support your past, present and future
A formula for happiness and how to optimize each element of that formula to retroactively heal your past and create your best future from the now (your place of power)

The ability to connect with nature in ways you never have before

Limitless potential to change the past, in the now, for the best future
​
Access to handouts and processes for future reference
​
It's a comprehensive on-demand training complete with a member center featuring recordings and all the reference documents you need to replay the course and absorb the magnitude of the information being provided.
Don't let it block you from stepping into your power and flowing with health and abundance. Email us through this form and be sure to include your PayPal email. A custom invoice will be sent to you for enrollment.
​
You may choose to divide the payment into as many as 3 months. Please specify in the form how many months you want to divide it.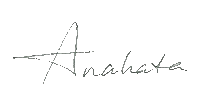 God bless you on your path to wholeness and that which you will facilitate for others.

The new world is being birthed through you and I am grateful!
HOW TO HEAL YOUR PAST, PRESENT AND FUTURE WEBINAR
The live webinar about this new program is over. Watch the replay on demand. If you decide to take the course, you can register below.
​
Download the process document mentioned during the webinar.
Why yes, I would love a donation. God bless you!