A free digital Core Tune-up to
make room for your Magnificence.
Quantum field processing to set your Best as Default.
You're a motivated Goddess who knows what you want (Legacy, Time Freedom, Ease, Loving Relationships, Vibrant Body, Balanced Life) but can't seem to materialize your Magnificence despite your desires and vision.
​
You're not alone.
​
Purpose isn't enough.
It gets you to the starting line of where the real trek begins, but most of us don't take any further action because:
​
Daily lists of to-do's

Self-sabotage

Stress Response (fight, flight, frozen modes)

Lack of know-how

Lack of energy

Lack of motivation

The norm on replay
​
Our defaults don't help. In fact, they are stopping us from having the momentum to achieve our goals.
​
​
We never share your email address.
We need to clear some primal junk.
In order to be our best, we need to clean up our "Core Processor" (the manifested brain processes that detract from our ability to access the Quantum Field of productivity and passion.
We ride a fine line between anxiety and overwhelm and excitement and momentum.
​
There are simple ways to:
Gain confidence

Free up space for curiosity (fodder for desire)

Hone into your passion and purpose

Set up motivational defaults

Work smart not hard
​
Part of the Partnering with Life Series hosted by Anahata, this free Core Tune-up will clear your cache, delete temporary files, and disable unnecessary startup programs so that you can focus your energy on the things that matter to you the most.
​
Finally get that Book written, that masterpiece done, that program launched, that idea out there. Thoughts are a dime a dozen. You need to automate your motivation and the first step is to complete a Quantum Core Tune-up.
​
Not sure what your Purpose is yet? You won't find it when you're tired, stressed out, or in a fear-based restricted pattern. Your purpose and passion will emerge when you Tune-up!
​
Join me for this digital event and that's what we'll do!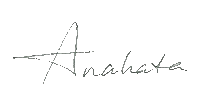 God bless you on your path to wholeness and that which you will facilitate for others.

The new world is being birthed through you and I am grateful!