FREE DIGITAL WORKSHOP:
CULTIVATING JOY IN THE STORM
Choosing Unconditional Joy to Transform Your Life
EXPERIENCING THE CHAOS IN THE WORLD CAN FEEL A BIT LIKE BEING IN A BOAT WITHOUT A PADDLE - BUT WHAT IF THE VERY STREAM IS AT YOUR COMMAND?
If you're like most people, it's hard to see the silver lining when the whole world seems to be falling apart. Be it political realities, health issues, relationship qualms, or lack of abundance, the storms of life can seem to rage on and on. That is, until you understand that those very conditions to which you are responding are the root cause of the actual pain and suffering. That the IS of life is actually manifested from vibrations from the past and that it is our response to the now which co-creates our future experiences and conditions.
​
Join Anahata for a special two hour workshop during which you'll understand and learn how to adjust your Set Point through alignment with your Source Point. When you can fine-tune your responses to anything life throws at you, life begins to throw things which match it: joy, peace, fulfillment, acceptance, abundance, and inspiration to name a few.
​
And it's not just focus that will get you where you want to be. Thousands of Assisting Frequencies are available to support you on your journey of Resonance Remembrance.
TAKE THE

FREE

DIGITAL
WORKSHOP NOW
​
​
This is not a webinar.
It's a full 2-hour interactive workshop!
Join from the comfort of your home.
We never share your email address.
During this brand-new workshop, you'll work with Anahata live to:
​
Understand the dynamic nature of your reality

Hone in on the area which has been holding you back the most

Explore tangible ways to restore and optimize your life (health, relationships, abundance, purpose)

Learn how to cultivate joy through the storm and watch the storms clear as a result

Take steps to realize unconditional joy through Assisting Frequencies

Decide if you want to be a part of an exclusive group of co-creators who will take a 12 week Joyshop Journey to restore health, relationships, abundance and purpose
The fastest way to change your world is from within. My goal in life is to help as many people take this journey of remembrance as possible. We are co-creating the world we live in but are we focused on pain, fear, lack and dis-ease? Imagine a world filled with conscious co-creators who, aligned with unconditional love, are birthing a new world!
This is why the workshop is free and this is why your attendance is treasured.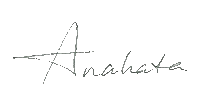 God bless you on your path to wholeness and that which you will facilitate for others.

The new world is being birthed through you and I am grateful!