And what to focus on first...
What's your Potent Purpose? Your Especially Pure Magic you came to share with the world...
Each of us has a unique Energy Signature which expresses a Divine Gift to the world. When we are in flow with it, we are happy, productive, and are living our Divine Purpose. When you lack this purpose it often feels like something is missing in your life. Without purpose there is no passion.

If you've caught glimpses of your Vision (the expression of your Higher Self) and how it contributes to our World only to be distracted or discouraged; this mastermind is for you.

Perhaps you've let those inner voices tell you: I'm not ready, good enough, or qualified.

Maybe you think: I have nothing to say or contribute that is unique.

Or I'm really not sure what my purpose is or why I am here right now.

Or perhaps you're just technically challenged!
Regardless of WHY you haven't tapped in to your inner Potent Purpose, that longing to reach out and make a difference in the world without clarity can be defeating and bring a lot of confusion to your life. This Group Mastermind will change all of that.
​
Don't think you have a Vision? Let me help you unlock it. Everyone has one, and it's being expressed either harmoniously or inharmoniously day-to-day. It's time to end the procrastination and self-sabotage and shine your light in the world. Yes, you have gifts to share. It's an honor to help you remember.

Straight to the point, and with laser focus, I will share with you how to Discover Your Magic so that you can use it to open up the doorways of connection and impact which you deserve and are longing for.
​
Let me be your Muse. Let our Sacred Mastermind be your Think Tank.
Registration for this Group Mastermind is just $12. A recording will be provided to all registrants.
It's time to share your Magic. The world needs you! Your Voice and Vision should be heard for it is your true expression and highest contribution: for yourself, the planet, and Creator.

It's an honor to remind you what you came here to do... so that you can get on with doing that!

Once I frame how we receive our inspiration and calling clarity, we'll dive in LIVE and brainstorm potent ways to share that information with others... and poll the group for everyone's thoughts on what is needed in the world so that we can use the group to expand together.

See you at the workshop! Join from anywhere in the world.
When is it? Joining LIVE isn't required as the replay is just as valuable, but the LIVE will be Friday, June 4th at 12:30 EST and will last one hour... please set aside 90 minutes in case we run slightly over.

Love,

​
​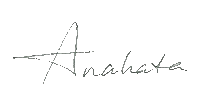 God bless you on your path to wholeness and that which you will facilitate for others.

The new world is being birthed through you and I am grateful!