Guide to Remembering Your Power, Purpose and Potential as an Empath
The Grid4Gaia Masterclass series may be a good step for you!
​
Read all about it at www.Grid4Gaia.com. Hurry! The next series begins soon!
Want to deepen your skills and remembrance as an Empath?
REGISTER NOW for this free Workshop...
The Power, Purpose and Potential of Empaths
During this LIVE Workshop Anahata will:​​
Share the truth about fear tactics and global manipulations designed to keep us in chains by the powers that be who want a veiled world

Explain how brainwashing, Epigenetics, beliefs, and self-sabotage have resulted in an abandoned Shadow of fear which calls forth the very things you are suppressing

Remind you of how the Law of Resonance (Law of Attraction) works related to our chronic thoughts and emotions

Explain the Science behind our biological responses which orchestrate our dynamic gene expression

Show you how to truly protect yourself, not through walls and separation, but through choosing unconditional love and projecting a new reality

Empower you to choose to activate your Divine potential using the gifts you've been given as an Empath

Remember why you were born and the potential and importance you have in the world

Teach you how to use the Law of Attraction of Energy Medicine to embody and project the Assistance you need... and the world needs

Explain what Grid Work is so that you can determine your place in the Ascension

Invite you to the Grid4Gaia Masterclass Series which starts soon!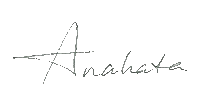 God bless you on your path to wholeness and that which you will facilitate for others.

The new world is being birthed through you and I am grateful!