Helping you remember your Power,

Purpose and Potential

as an Empath
DOWNLOAD THE FREE GUIDE NOW
Yes! Send me my free Empath Guide
Your Power, Purpose and Potential as an Empath
4 Ways to Assist:
Read the Guide (above)

Join the Group (below)

Attend the FREE Workshop (left)
During this Workshop Anahata will:​​
Remind you of how the Law of Resonance (Law of Attraction) works related to our chronic thoughts and emotions and how, as an Empath, you can refuse the "burden" of other people's emotions through your power of response

Explain how brainwashing, Epigenetics, beliefs, and self-sabotage have resulted in an abandoned Shadow of fear which calls forth the very things you are suppressing (or absorbing from others)

Share the truth about fear tactics and global manipulations designed to keep us in chains by the powers that be who want a veiled world

Explain the Science behind our biological responses which orchestrate our dynamic gene expression

Show you how to truly protect yourself, not through walls and separation, but through choosing unconditional love and projecting a new reality

Empower you to choose to activate your Divine potential using the gifts you've been given as an Empath

Remember why you were born and the potential and importance you have in this world and the one you are co-creating

Teach you how to use the Law of Attraction of Energy Medicine to embody and project the Assistance you need... and the world needs

Explain what Grid Work is so that you can determine your place in the Ascension

Invite you to the Grid4Gaia Masterclass Series
You are a powerful co-creator. Your thoughts and emotions co-create your experiences. This happens consciously or unconsciously.
But what if you're an Empath? That is, what if you feel into the emotional energy which surrounds you as if it were your own?
As an Empath, the fear, lies and manipulations occurring in our veiled world can literally have you experiencing an overlay of dis-ease as you build walls and further separation in order to protect yourself and try to be at peace.
But what if the key to lasting peace and fulfillment wasn't to banish and build walls, but to embrace the polarity as a gift, strong in your knowing that you always have a choice. A choice in what you perpetuate and command into being. A choice they don't want you to remember. A choice that is your power to craft the world anew.
​
Your gifts of embodying and projecting emotional energies is needed in this most critical time of ascension. Yes, they are gifts! You just need to remember how to use them and cease the fear cycling they want you to buy into.
​
Join us by reading the guide (fill out the form above to access it. We also invite you to join the private Facebook Group: https://www.facebook.com/groups/assistingfrequencies/).
​
And stay tuned for the FREE digital workshop coming soon.
​
It's time to remember our Power, Purpose and Potential as Empaths. It's time to choose love.
Whether you're new to the gifts you came here to share with the World in our time of need, or you are a Seasoned Lightworker with many skills already, you've never used Assisting Frequencies in this way and this information is being unveiled in the NOW specifically for the Anahata Tribe.
​
Two years of Divine Synchronicity lead me to Florida to "heal the waters". Water is Emotion and I now understand these messages fully after receiving more Divine Downloads during my fleeing Hurricane Irma in 2017. It's time to take back our power.
​
Learn now to unlock your gifts as an empath and support your family, region, and beyond. You place a pivotal role as we are unveiling and remembering our power to use this Sacred (and Ancient) technology which has been buried and used with malicious intention for far too long.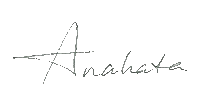 God bless you on your path to wholeness and that which you will facilitate for others.

The new world is being birthed through you and I am grateful!