1414892 3 6 8 44 22
It's human nature to put off the things we haven't done before because it's new. Maybe we won't be good at it. It may be too hard. When you are in Flow, your skills match the task at hand but keep you engaged. If something is either too boring or too challenging, you won't be in Flow. And it won't feel like passion, it will feel like a chore.
That's why I have put together this streamlined package so that you can get on with writing your book in the flow! Simply spend an afternoon going through this process and you'll be well on your way to publishing your first book (or the first one that was easy and fun to write!). No more mystery!
​
Your book will practically write itself!
Everything you need to flow your book(s) is included for just $249:
An On-Demand video walking you through:
How to Flow Your Book (from start to finish; brainstorm to pressing "publish")
A step-by-step how-to set-up your KPI Account on Amazon and install the Kindle Add-in for Word (so that you can get to writing your book!)
A 14-page Brainstorming Guide
​

A Done-for-you BOOK TEMPLATE file
That's right, simply open and edit the text I have already placed there which guides you through the entire book-writing process.
YES! I recommend writing and formatting at the same time! Why not be as close to finished as you can be right from the get-go? Besides, there is something so satisfying about having it look good as you go. It's as if the pages are unfolding virtually and as they will be when to read.
​
​
​

A signed copy of "Your Mess into Medicine Journal" which will assist you on your journey into uncovering and actuating your Potent Purpose (and help inspire book after book to flow for you!).
​

A 44-minute Flow My Book Mastermind with me, Anahata, to tap into and define your book so that you can get going writing! Your time can also be used to coach you on a book or plan that you already have in place. I use my psychic intuition, channeling gifts, and vast practical knowledge combined with decades of experience as a Marketing Professional to make this session tremendously productive and inspirational.
WHY INVEST IN THIS PROGRAM?
It's worth thousands of dollars but is priced for all because I want you to:
Grow your coaching or healing business (or start one)

Establish your expertise within your niche

Fill your programs (or create them)

Reach the people who need you!

Provide value to your clients
Let me show you how:
It's not hard (when you follow the path I deliver)

It practically writes itself (no, really. And this package does that for you)

Writing a book is one of the most effective ways to magnetize those who need you (and open up doors to amazing connections and opportunities)
There is something Sacred about the written word physically printed because it doesn't compete with the rest of the digital media in the world. If you're a Spiritual Teacher, Student, Lightworker, Coach, or Healer, I want you to publish your contribution! There is no limit to the doors a book can open for you while you impact the world in a meaningful way.

Love,


PS: Don't think you have a Vision? Let me help you unlock it. When you complete my Journal (included in this package) and book your personal "Flow My Book Mastermind" (a 44-minute personal session with me which is also included) you will become crystal clear on what to write and how-to write it. Any fear and doubt will melt away as you awaken to the ease of the message within you destined to become a published author.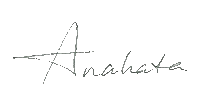 God bless you on your path to wholeness and that which you will facilitate for others.

The new world is being birthed through you and I am grateful!