1414892 3 6 8 44 22
Let's brainstorm your
book's message and magic together...
We never share your email address.
There's a book inside of you. And you already hold the content from your life experiences.
Why share your Vision* by writing a book? It's an easy way to:
Grow your coaching or healing business (or start one)

Establish your expertise within your niche

Fill your programs (or create them)

Reach the people who need you!

Provide value to your clients
What to expect:
Those who show up live will join the Group Mastermind of aspiring authors at all levels.

Get clear on what your book could be about

Either narrow your focus or get started with brainstorming (or both!)

How should you arrange your content and what should you cover to maximize flow and value?

You'll leave the Mastermind ready to Flow Your Book - no more writers block! The pages will practically write themselves.
Register for this FREE Mastermind above and be sure to set a reminder. There will be no replay!

If you want to unlock the replay once the live event is over, or you just want to give thanks, you can choose to Donate (either $5, 15, or $22 depending upon your circumstance) on the next page, and you will have access to the Mastermind on an ongoing basis to refer back to. Otherwise, be sure to attend the event live!

It's time to share your Magic. The world needs you! Your Voice and Vision should be heard for it is your true expression and highest contribution: for yourself, the planet, and Creator.

It's an honor to inspire you to Flow Your Book!

Take advantage of this unique opportunity to join a group of people focused on uncovering the most intriguing and inspirational way to share your Medicine with the world via the Sacred expression of a book. It is a rare opportunity to get free coaching and motivation from me.

See you at the Mastermind! Join from anywhere in the world.

Love,


*Don't think you have a Vision? Take the What Can You Write About Quiz. Your non-fiction book can be a new process, method, simplification, improvement, and in general, anything that is "helpful" for others... even if you haven't developed it yet! This quiz will get the juices flowing, but the Group Mastermind will actually flesh out the potential.
​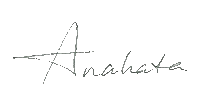 God bless you on your path to wholeness and that which you will facilitate for others.

The new world is being birthed through you and I am grateful!