Your Mess is Your Medicine!
15 32 2784 19 18 2036
Get Paid to Become You Workshop
and use your "mess" as your Medicine
We never share your email.
The "mess" you have been through (or are still going through) uniquely qualifies you to lead others through their pain into freedom.
And the best part? When you heal yourself, you heal the world!
​
But the truth is, most of us are so focused on the issues that we don't see that our fulfillment lies in figuring things out and leading others. And guess what... you have ALL the answers. When you remove the limiting beliefs and self-sabotage, and frame your Magnificence into the leader you were born to be... things sort of open up!
Who am I to help others when I am still in the thick of this!? Until you give yourself permission to fail, you won't achieve the resonance potential to succeed.
It's a matter of resonance.
We only ever achieve what we desire in combination with what we expect. When you don't allow yourself to push past your comfort zone into the uncertainty of growth, you stop your momentum. Those "geniuses" of history, the leaders we all aspire to be, didn't have a straight path to their success, they had turn after turn of uncertainty and yes, failure. But they did not allow themselves to give up. They had a deeper purpose that held them to higher standards. Thankfully, as we learn more about our own Magnetism and the truth that we hold all the answers, we can achieve through consciousness and learning versus pain (and mistakes). And always, the resonance we achieve through our failures solidifies our asking as our preferences come ever closer to our allowance - and manifest!
You came to lead during this most pivotal time in history. The greatest awakening this planet has experienced is occurring now.
​
Those who need you are crying out for answers! And I've got news for you... they need you as you are, now. And you don't have to have the answers, you just need to be willing to guide them into asking the right questions of themselves.
​
The even better news? You can get paid as you serve! Not when you have a rock solid purpose or all the answers defined. Or when you flesh out a huge program. You can receive AS YOU GO!
If you are a Speaker, Author, Coach, Lightworker, Wayshower, Transformation Catalyst, Healer, Leader... (or you feel called to be!), this workshop will assist you in shifting past limitations, clarify your actions (and inactions), upgrade your skills, and help you to optimize your environment while mastering your inner dialog for success!
​
You have grand visions (if even just the freedom of the alignment you seek) for your Bliss Business - a place where you are valued for the gifts you provide those who need you and are empowered through the security and freedom which manifests as a result of your service.
During the Get Paid to Become You Workshop Anahata will help you:
Clarify your direction (who you serve and the problem you solve)

Conceptualize and make use of your "mess" to hone in on your purpose

Strategize your actions to effectively reach those who need you with the least amount of "effort"

Upgrade your skills as you learn how to flow your Magnificence in proven ways that work

Get past your limiting beliefs and learn how to use them as your Super Power

Master your inner dialog to Magnetize your inevitable success!
​
If you're a coach, healer, author, transformation catalyst (or want to be!) empower yourself to step up into magnetizing your Bliss Biz by attending this pivotal workshop. It's time to get paid for your gifts. You are worthy and valuable. Those you serve are awaiting your Medicine. Not sure about that? This workshop will frame the blueprint clearly so that you can finally honor the inner prompting you have to making a lasting difference in this beautiful world.
Fill out the form above and check your email for the link to the workshop.
​
Those who attend live will have access to a bonus worth $500!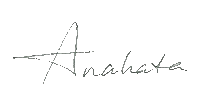 God bless you on your path to wholeness and that which you will facilitate for others.

The new world is being birthed through you and I am grateful!