527 326 257 892
10111228 496511 00 1110
You came here to share your gifts in abundant exchange.
LET ME HELP YOU REMEMBER.
Join me live!
NO REGISTRATION IS REQUIRED.
It is recommended you login/call in to the event early to secure your spot. Save the date and mark your calendar. You will not be sent a reminder.
Join Live!
You're a powerful co-creator who came here to share your unique vibration with the world. Most of us are not living our Soul Missions and have settled with what the "real world" has told us we need to pursue for security. Some of us are trying to follow our bliss but are being met with resistance because the world doesn't seem to understand the magnificence of our offering.
​
But what if I were to tell you the truth. The next Bill Gates has yet to launch their earth-changing advancement to the world, and it might as well be you! Whether you feel the continual tug of your Soul expansion and are looking for the "how", or you are meeting resistance as you expand into a defined gift, this free LIVE CALL will bathe you in hope, creativity, and inspiration.
If you're looking for realistic and efficient ways to finally receive in proportion to your giving, you've got to make time for this call.
​
It is rare that someone is willing to share their technique in a way that allows you to leverage the same results as the person who created them, but Anahata is dedicated to seeing the Anahata Codes on a Global Scale. She realizes she's but one person and together, we can reach more people. What that means is you have an amazing opportunity to build a business (you keep 100% of the profits) while delivering an extraordinary new Bio-Technology which is destined to transform the world.
​
Whether you're an artist, healer, coach, speaker, teacher, author, activist, digital marketer, or you're still looking to define your Niche but you know you want to own your own business, this call is for you. Be sure to fill out the Gift Discovery Quiz if you haven't already.
GIFT ALCHEMY - A FREE LIVE CALL WITH ANAHATA
During this live broadcast Anahata will:
​
Take live callers and work with them to explore their innate gifts through the lens of Anahata Codes

Provide business advice on how to set up a thriving HEARTpreneur business (if you have one, or haven't yet considered one)

Discuss common mistakes to avoid

Provide raw and real creativity which can be used to expand or start your own business using the Law of Attraction of Energy Medicine

Explain how Anahata Codes can enhance any business and offering

Give you the tools you need and the next steps to design your own profitable business - whatever industry your in or want to be in
NOT SURE WHAT YOUR GIFT IS?
If you haven't already taken the GIFT DISCOVERY QUIZ to hone in on your potential unique way to deliver the Anahata Codes to the world, when you register above for the call, you'll be redirected to a page where you can take the quiz. Anahata will reply personally to you with feedback on your unique gifts and calling. No two responses will be the same because no two gifts are the same.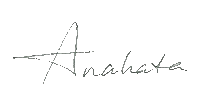 God bless you on your path to wholeness and that which you will facilitate for others.

The new world is being birthed through you and I am grateful!
Copyright Source Point, LLC (R) 2017 All Rights Reserved.