Welcome Empaths! Let's Ley Lines for Love.
Need a payment plan?
Scroll to the bottom of the page or click here.
After being called to "Heal the Waters" and work through the Bermuda Triangle Vortex, Anahata moved to Florida, USA just in time for Hurricane Irma to hit and bring with it new divine downloads of urgency.
​
Her work birthing Anahata Codes over the last 3 years continues to expand now as she shares new information with you about how to restore the Earth's primary resonance to unconditional love using the Earth Grid and Ley Lines paired with Assisting Frequencies.
​
She encourages all Empaths and Grid Workers to rise up and assist the planet in taking back our power. Let's co-create the new world sans the fear, lies and manipulation we've been cycling for Centuries.
Let's Take Back Our Power!
Don't believe you're special? One of many lies you've been taught to believe. As Empaths we are taught to fear our ability to feel into emotional energy. It's time to emerge and take back our power.
Chances yearn for peace and yet all that seems to be around you is in a state of chaos. You also feel and are you feel an inner calling to be a part of the change which is sweeping the planet. To finally find your place and value in this world.
​
You desire to fully express the unique vibrations you came to birth for highest good and to truly contribute to making the world a peaceful place.
​
It's an urgent request as timelines split, and one which should not be suppressed or ignored any longer.
​
The Earth needs you and your gifts.
​
To find lasting peace, one must go within and restore while remembering that our choices in how we respond to the world call forth those things to us, literally co-creating the world from the inside out.
​
​
Are you an Empath?
​
Do you feel into other people's energy and emotions?

Have you felt fearful that you can't protect yourself from the chaos in the world?

Do you sometimes feel like being sensitive is a curse?
The answer is not fear. It is LOVE - your natural resonance. You have a gift of co-creating with more power than most because you can tap into emotional frequency and project it externally.
Whether you are an Empath or not, the great shift is upon us and we are all receiving powerful upgrades and activating new DNA. It's evolution or extinction time and people are awakening to their higher purpose by the thousands in order to assist during this transition. The journey may be well underway for you or you may just be starting out.
​
Either way, the time for unconscious co-creation has passed. We can no longer afford to sleepwalk into oblivion. You're being asked to play a pivotal role in the most amazing transition this world has ever experienced.
Remember Your Magnificence with Anahata
Since receiving a profound Divine Download in April of 2015, Anahata has trained thousands of people all around the world on how to use her Anahata Codes. With Masterclass students in all regions of the world and dozens of Certified Anahata Code Practitioners, the Tribe of Lightworkers using the innate wisdom that we are connected to all things and can tap into and activate Assisting Frequencies from the Quantum domain (without the physical being required) has steadily grown. The Sacred Equation of Intention + the Heart Chakra + the Anahata Codes can transform and upgrade all aspects of your life and ripple to those around you.
​
Her book, Resonance Remembrance - The Art of Activating Assisting Frequencies and Evolutionary DNA is coming soon.
The profound effects of activating Assisting Frequencies arises through the unique way the Codes are channeled to deliver the 7 Tools of Restoration: Reflect, Release, Rewire, Replenish, Resonate, Reunite and Rejoice.
The personal transformation Anahata herself has experienced has been inspirational.
Code Carriers (Anahata Code users) have expressed not only mental and emotional shifts, but have activated dynamic healing through to the physical. Dubbed "The Law of Attraction of Energy Medicine" due to the way in which they work with the LOA to align you with your desires and remedy your concerns, the Anahata Codes are a cornerstone of the Grid4Gaia Masterclass Series.
​
A Quantum Leap in usage and application has been disclosed to Anahata. One that has been in the works for over three years and has finally manifested in Divine Timing. The next evolution of this leading edge self-directed biological technology (Anahata Codes) has the potential to enhance and accelerate the speed of our awakening and the bandwidth for our evolution. This progression has emerged and is being taught in her new 5-week Masterclass Series: Grid4Gaia Masterclass Empowering Empaths.
​
Scroll down for all the details!
​
​
This 5-week masterclass series is hosted LIVE by Anahata!
​
As any of the hundreds of Masterclass Students can attest to, working directly with Anahata is a life-changing experience, one which many students choose to repeat over and over again.
​
That's why we are thrilled to announce that Anahata is presenting this 5-week course LIVE on how to master the art of finding and amplifying the precise Assisting Frequencies your area or collective needs for highest good.
​
She'll be disclosing brand new techniques on how to utilize the way the Earth's natural Energy Grid already works to deliver support on a local, regional and global scale. Additionally, you'll be connected with other students as we support and celebrate the collective upgrades as we Ley Lines for Love.
Blessed Co-Creator,
​
When I look out into the vast beauty which we call our home, I am overcome with gratitude for the bounty of our paradise and my heart aches for those who can't experience it. Fear and manipulation has caused separation and all the issues that singularity perpetuates (greed, suffering, lack, struggle, and control).We are so free that we can choose chains, and have for Centuries. The illusion is passing as we awaken to our true power just in time... to ascend into a new world aligned with our true essence which is unconditional love.
Some call this the end of the world and it is. But without the fear lens we are used to, we are merely taking a stand and transforming our world. We are standing up and saying NO! to the lies and fear tactics. We are ending the ancient cycles which have been our prison for so long.
​
It fills me with hope and joy that you are considering taking the Grid4Gaia Empowering Empaths Masterclass series. I applaud you for listening to your higher calling and encourage you to break through any remaining fear-based barriers in order to get on with your path. If you do not choose to study with me, find the path that calls to you and follow it, either way, you must not fear your great gifts as an Empath. You merely need to remember how to use them to find your own peace, and project that out into the world.
Make no mistake, you've been called to assist and are an exquisite part of the tapestry we are weaving together. It's been my bliss to work with many of you over the last 4 years and it will be my great honor to work with those of you who are new to the world of Anahata Codes.
​
That so many are rising up and meeting their calling is a testament to the transition we are going through. Transformation Catalysts are in demand to assist the collective. If you choose to follow your calling by taking this 5-week journey with me, I look forward to connecting with you as we Ley Lines for Love together. If you go another route, may God bless that path and may you always follow your heart. The heart which connects you to me and to all things, as one.
​
In awe of who you are and will remember BEing,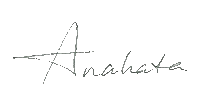 ABOUT GRID4GAIA MASTERCLASS SERIES
"I just have to say that I LOVE ALL that you do and who you are. I've been on
'the path' of acquiring knowledge and alternative skills for a long time and you seem to have hit them all. Nassim, David Crow, oil, herbs, Energy Medicine and on and on. I've done so much and you have brought it all home with your vibrational numbers."
"Gorgeous! Digestible, powerful, transformable info, with pleasing delivery Deep gratitude!"
"I am still getting my head around the possibilities. Anahata presents knowledge that will further your sovereignty, your I AM, state so that you can choose to evolve. Thank you."
​
"I feel so much more AWAKE and calm with all if the knowledge and validation that I'm not the only one who thinks and feels this way. This course pulled everything together for me! My path :) "
"Great content that still blows your mind! Be amazing when more people are made aware and trained to assist Gaia! You shared such passion in relaying the content to all of us."
​
​"This journey with Anahata has opened my eyes to the great potential we all have to affect transformational change with starting with ourselves, in our community, our nation, the planet and beyond. This is information we should all have had access to for eons. Thank you, Light Beings of Love for bestowing to Holly, this amazing Anahata Code remembrance."
​
​
"The Anahata Codes are a tremendously powerful, all-encompassing, all-embracing modality. I am grateful to have been guided to it. The addition of Grid4Gaia is Divinely inspired. Thank you on behalf of Mother Earth!!"
​
"The love shown and given to the subject at hand is what makes it exciting about learning but being able to help is extraordinary."
​
"A wonderful masterclass, there was a lot to digest but things slowly began to make sense. I enjoyed it a lot!"
​
"I am inspired to continue the work, and I am glad to be at the very beginning, it is exciting"
​
"I've felt the pull to help Gaia and all creatures but didn't know how. Now I do!"
​
"I love the techniques presented to leverage and expand AF via Gaia. The love evolution is fascinating and I love that we can all participate from the point at which we are."
​
"You made it easy to learn the process because you brought everything together with the information and the resources."
"I wasn't sure I believed in frequency codes (I had tried some Lloyd Mear numbers and not noticed anything), but a friend was studying to become a Certified Anahata Codes Practitioner, and offered me a session. I was blown away! The codes she chose for me and installed in that hour had immediate and lasting effects that I still notice today (and this was months ago now). The most significant change I noticed immediately once the first code was installed was an overall sense of being at peace internally. And the three issues I brought forward to work on have all improved vastly if not completely since then. This led me to take the Grid4Gaia masterclass and to do Anahata code work myself, which has been transformative. Each time I install a code for myself or anyone else I FEEL the shift in a notable way. This work has given me a meaningful way to affect change in the world and to help my friends, family, and others too. I am so incredibly grateful! And the fact that the modality is offered for free by Anahata makes it accessible to everyone. So if you haven't tried it yet, do! You are sure to effect meaningful and lasting positive change for yourself and others, and what could be more wonderful than that? <3 "
"Great content that still blows your mind! Be amazing when more people are made aware and trained to assist Gaia! You shared such passion in relaying the content to all of us."
​
​"This journey with Anahata has opened my eyes to the great potential we all have to affect transformational change with starting with ourselves, in our community, our nation, the planet and beyond. This is information we should all have had access to for eons. Thank you, Light Beings of Love for bestowing to Holly, this amazing Anahata Code remembrance."
​
" I'm feeling empowered to really help the entire planet and everyone here on a huge scale. SO AWESOME!!! <3"
​
"Learning more about all the sacred geometry aspects to further assist the grid work we are doing was my favorite part of the series."
​
"The possibilities this class opened up for healing our world is limitless."
​
"My favorite part of Grid4Gaia was learning the different techniques for applying the codes, and the simple way to get merkaba activated."
​
MASTERCLASS SERIES DETAILS
Here are some of the topics covered during the 5-week Grid4Gaia Masterclass Series. Your purchase gives you access to all these teachings. Payment plans are available at the bottom of this page.
​
The Lies We've Believed and Cycled for Centuries

Shadow Integration & Block Removal

Ancient lies and manipulation (history and inner workings)

Fear Tactics and the Truth they don't want you to know

How beliefs co-create our reality… and what to do about it!

Shadow Integration and Block/Brainwashing Removal

How to co-create the life you want vs. your fears

How you can assist others in co-creating their reality using Grid Alchemy
Grid Dynamics: Earth Energy, Ley Lines & Vortexes

How to leverage Ancient technology via Earth Energy Grids and Ley Lines

The difference between Earth Energy, Lay Lines, Vortexes and Portals

Sacred Geometry and optimal flow (tree of life, seed of life, and more)

Earth Acupuncture (activating Assisting Frequencies for highest good)

Emotions = Water and why that matters

Working with Elementals for tandom gridwork
Applying Anahata Codes to Grid Work (Grid Alchemy)

How to find the codes which an area or space needs

How to make them available for those in the area to activate

Working with Sacred Geometry to amplify intention and access

Working with Codes to activate Grid systems and counteract malicious manipulation

Working with crystals to seed physically and remove geopathic stresses, density and provide support which can be updated remotely as needed

Earth Acupuncture and Feng Shui applications

LIVE Grid Work & Coaching

Tying it all together through practice and implementation

Bring your purposes and regions of intentions to restore and let's work as a collective

A guided Carry & Projection Ceremony will also take place during this session to deepen your understanding of applying the information presented in previous weeks
Mentoring and Tribe Building

LIVE Q&A and laser coaching of all concepts presented during the series

Explanation of the "free pass" you receive as a Graduate to attend upcoming Grid4Gaia Masterclass Series for no additional investment

Invitation to apply to become a Certified Anahata Codes Grid Alchemist (CGA)

How to host Grid Alchemist events in your area (and get paid to do so!)
The Grid4Gaia Masterclass Series provides comprehensive teaching techniques for all types of learners.
Five 90-minute sessions presented by Anahata.
​
You also receive access to all future delivery of the material which will continue to evolve and be enhanced over time.
An incredible value!
​
On Demand access to all portions of the Masterclass Series - to replay and dive deeper as it suites your desire and schedule.
Supplemental guides and workbook plus resources for you to expand and integrate the information being presented.
Entry into an exclusive group built for those who have taken the Grid4Gaia Masterclass Series.
​
Want to get paid to do grid work? Becoming a Certified Grid Alchemist (CGA) may be in your future. This Masterclass is the prerequisite.
Not sure you can attend live?
Each session is available On Demand upon conclusion so it works with any schedule. Additionally, you receive access to all upcoming presentations of this material for no additional investment. You receive all 5 sessions!
Don't let it block you from stepping into your power and transforming the world for the better. 6 easy payments of $63.33 are available for immediate enrollment.
Just click on the payment button.
​
NOTE: When you pay in full ($350) using one of the "Register Now" buttons found throughout this page, you'll save $30 over the monthly payment plan total cost of $380.
God bless you on your path to wholeness and that which you will co-create for others.

The new world is being birthed through you and your caring heart and I am grateful!
​© 2019 by Holly Hallowell
Disclaimer: Holly (Anahata) is not a doctor, she doesn't diagnose, correct or treat anything, and she's not a substitute for medical care. Anahata Codes do not imply or replace traditional healthcare.