Gracefully step into your best future
Intention Declaration Process
Download the file now
Have you dreamed of assisting others while supporting yourself? The 9-5 is an outdated grid system which Transformation Catalysts are expanding beyond...
If you're still working 9-5 or by the client and it's sucking the life-force out of you, it's time to evolve into sharing your gifts with those you came to assist WHILE receiving in abundant exchange. Those who coach others into some sort of transformation are in hot demand (an in one of the fastest growing segments of the workforce, and they don't work by the hour, they work by the transformation. They set their hours, and decide who they want to work with. And, with technology enabling us to reach unlimited people at once, you owe it to yourself to learn more about how to discover, distill and deploy your "especially pure" Medicine.
​
If you:
Have been feeling like you were made for more and just need to reach those who need you... somehow.

Know in your heart that you have potent medicine for those you came here to assist but you can't seem to build a business that is supporting you in doing so.

Are struggling to fill your schedule with paying clients.

Are still in the 9-5 but long to get paid being you, doing what makes you happy.
Let me frame the blueprint so that you can Get Paid to BECOME You.
Open the Portal for just $11.11 (yes, total)
The 'Get Paid to Become You' method will light a path of ease and flow which demystifies how to experience profound growth for your coaching business or healing practice.
​
I'm going to help you understand how to:
​
Monetize your transformative qualities WITHOUT waiting until you have a program to sell (yes, before!)

Get paid as you go (get hired first, and then develop the program once you're hired)

Create forward momentum and break through walls of lack and self-sabotage

Reach those who need you now, as you are, as they are

Leverage cookie-cutter marketing techniques that are simple to implement and effective... in order to flourish in 2019
Want to book a FREE Awakening Purpose Clarity Session with Anahata?
Available while her schedule is open by clicking here.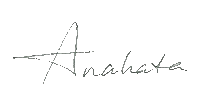 God bless you on your path to wholeness and that which you will facilitate for others.

The new world is being birthed through you and I am grateful!