Fill out the form to watch this free digital workshop now
Yes! I want to learn how to Magnetize my Tribe...
Do you have dreams of assisting the world in big ways but you can't seem to figure out how to reach the people that you know need you?
​
Do you have a lot of tools in your toolbox but struggle to put them to use in ways that serve both you and your clients?
​
Perhaps you're taking one-on-one clients as a Practitioner, but rather than being filled up through helping others, you are feeling depleted and sometimes even defeated as you struggle to "find" paying clients for the transformation you are gifted to deliver.
​
Have you resorted to lowering your rates or even offering free transformations as a way to show them just how much you can help them?
Stop!
Many gifted and extraordinary Visionaries, Healers, Authors, Coaches and Light Workers are resonating with lack vibration NOT due to their lack of gifts but simply because...
They aren't reaching their tribe!
Playing small means you are in discord to your vision and the passion you have inside. It also means you probably aren't reaching the clients that are waiting for you. Your potential takes a hit and a slew of disempowering lies about your worth cause further friction and pain.
When you struggle to "find" clients that value your transformation, and you attempt to service people one-on-one, three things happen:​
​
You don't make the impact you came here to make servicing such a small number of people

You don't receive in abundant exchange proportionate to the transformation you facilitate

The people you are meant to reach aren't
This can leave you tired, stressed out, and even wondering if you are following your life purpose at all!
​
Don't get me wrong, helping people individually is not only rewarding but also incredibly needed, HOWEVER, it should not be your cornerstone strategy. There aren't enough hours in the day to service those who need you one-on-one. Besides, modern technology allows us to reach limitless people at a time with the same beautiful transformation we already provide individually. If you aren't reaching the people who need you, how do you hope to assist them?
​
You'll have traded one 9 to 5 for another which I am certain was not what you had in mind when you began your business. Working by the hour is a 3D structure that doesn't fit the 4th and 5th dimensions we are finding ourselves in.
You were meant to expand and receive in proportion to your limitless expansion!
And here's the brutal truth...
​
Although you may have transformational keys for everyone on the planet, that doesn't mean you should be speaking to everyone. Not if you want them to hear you. When you can remember that the average person only has room for about 1 - 2% "new" information, you can begin to understand that only new things of urgency or importance end up making it into someone's conscious awareness. People don't know what they don't know and have no urgency to learn why they need you. They only have their current desires they want fulfilled and a list of current issues to overcome. So you need to frame yourself as the urgent solution or else... forget about reaching them!
​
"Do you have trapped emotions that need to be released"? They aren't hearing you.
​
"Are your chakras in need of balancing?" They are tuning you out.
​
"Anyone want to book a special half-price 3-pack of sessions?" They aren't understanding your value.
Oh yes - there is an art to distilling and delivering your "especially pure" Medicine to those who are your ideal clients. Those you stand for and who are awaiting your guidance where they already are.
The good news is when you stop pushing against the flow, and you stop marketing upstream to those who can't hear you, you can begin to flow effortlessly to those awaiting your transformation. To those who have already been crying out for the services you offer.
​
With a few simply tweaks to your focus, you can begin to grid your business for success. You can clarify your voice and magnetize your Tribe through that clarity.
​
Let me show you how.
​
During this workshop, Anahata will share with you:
​
The 3 Keys to Magnetize Your Tribe

How to consider and intentionally address the dominant attraction your energy field is commanding

How to stop working by the hour and start living by the transformation

Why learning to love your offering NOW is the only way to expand (even if you feel you aren't ready!)

How to Grid Your Business for success

How to flow to your ideal clients who are awaiting your transformation

How to finally receive in proportion to the transformation you offer the world
YOU ARE ALREADY MAGNETIZING - BUT WHAT?
The Universe is responding to your asking, always. The electromagnetic frequency you are emitting is a complex weaving of thought patterns and emotional responses. There is no "no", only focus which draws more to you. Are you resonating with doubt, fear, lack, unworthiness, frustration, or any other typical Polarity which is an option for Entrepreneurs? What if you could use these thoughts and feelings to your advantage? Join the free event by filling out the form at the top of this page.
It's time to Magnetize Your Tribe!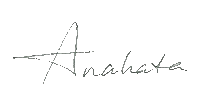 God bless you on your path to wholeness and that which you will facilitate for others.

The new world is being birthed through you and I am grateful!