527 326 257 892
10111228 496511 00 1110
YOU CAME HERE TO SHARE YOUR GIFTS. LET ME HELP YOU REMEMBER.
Replaying for a limited time!
We never share your email address.
You're a powerful co-creator who came here to share your unique vibration with the world. Most of us are not living our Soul Missions and have settled with what the "real world" has told us we need to pursue for security. Some of us are trying to follow our bliss but are being met with resistance because the world doesn't seem to understand the magnificence of our offering.
​
But what if I were to tell you the truth. The next Bill Gates has yet to launch their earth-changing advancement to the world, and it might as well be you! Whether you feel the continual tug of your Soul expansion, or you are meeting resistance as you expand into it, this free webinar will remove those shackles of fear so you can clearly see the next steps to take to deliver your gifts to the world... and make great money doing it!
REMEMBERING YOUR MAGNIFICENCE - A FREE WEBINAR
During this 2-hour webinar, Anahata will:
​
Share the 3 Keys to Unwrapping your Gifts for humanity and how this will lead to your fulfillment and abundance

Help you tap into your gifts and broadcast them in the most effective ways

Share with you her new Divine Download which has to do with supporting you!

Give you real steps to make real progress with your Soul Path and Mission

Show you how the Law of Attraction of Energy Medicine (The Anahata Codes) can help

Coach listeners who attended the event live

Invite you to apply for an exclusive coaching opportunity from Anahata designed to help you unwrap, expand, and receive through your gifts in ways you've never conceived of!
If you know you came here to do more and want to explore your unique gifts, or you are just tired of the resistance you're experiencing getting your HEARTpreneur business thriving, this is the first step to a career transcendent of all fear-based walls and illusions.
​
You've asked. This is the answer. And it's your move. Register for the free webinar above.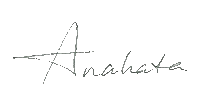 God bless you on your path to wholeness and that which you will facilitate for others.

The new world is being birthed through you and I am grateful!