FREQUENCY ALCHEMY FOR HOLIDAY CHEER COURSE PAGE
WHAT'S THE COURSE ABOUT? REPLAY THE WEBCAST
(disregard any mentions of live dates. This course is now on demand)
Ready to take the course? Register below...
TAKE THE CRAFTY WITH THE CODES COURSE
2 Hour Course Delivers:
​
A deeper understanding of how Vibrational Medicine works

The know-how to program carriers (oil, water, crystals, paintings, baked goods, and any craft involving them)

Ideas and expertise with using Anahata Codes to infuse your holiday gifts this year

Another facet of energy healing added to transferable skills

Never run out of ideas for your loved ones and become known for thoughtful, one-of-a-kind gifts

Limitless potential to create your own frequency infused products and an invitation to join others in a group shop on Etsy to share your gifts with the world
​
It's a comprehensive on-demand training. Complete with a member center featuring recordings and all the reference documents you need (as often as you need to refer to them!)
You have done such a wonderful job with all handouts and the audio was perfect. I have never attended a class with such a generous host. The value you are providing us is unheard of. All the links, so we can absorb and really understand everything. Amazing. I am THRILLED!! I feel so BLESSED. Thank you Anahata!
Kelly S.
Frequency Alchemist Graduate
​
"The Anahata Codes are working in my life every day now. The webinars are a GOLDEN opportunity to really learn something of tremendous value. Don't underestimate it. You and I and everyone else on the planet dwell within a grid of frequencies and numbers are a marker for these different frequencies. This is a scientific fact to say the least. I am so excited about them. I was sick and I used the frequencies to heal myself. I was stuck and I used them to free myself of being stuck. I was involved in a real estate deal that was going to the way side and I changed my frequencies and the picture changed. I do readings for people and energy work and I have incorporated them in my work and had amazing shifts in my clients. I could go on and on. I am glad you are investigating this. It is a real powerful thing. Congratulate yourself for resonating with it." ~Cheryl
I loved this course, so informative and life changing, can't wait to use the frequencies!
Anonymous Survey Participant
Frequency Alchemist Graduate
​
I have to share with you my delight at the course, its content and your delivery. Many many deep and gracious thanks. It joined up several 'missing links ' for me, and my head and heart resonate with joy on digestion of the information. I thoroughly look forward to using the new toybox/ toolbox!
Caroline P.
Frequency Alchemist Graduate

Don't let it block you from stepping into your power and flowing with abundance. Email us through this form and be sure to include your PayPal email. A custom invoice will be sent to you for enrollment.
​
You may choose to divide the payment into as many as 2 months. If you are paying in full, use the Registration button above.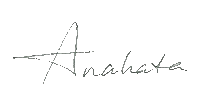 God bless you on your path to wholeness and that which you will facilitate for others.

The new world is being birthed through you and I am grateful!
The Anahata Codes are not meant to diagnose or treat any condition and aren't a replacement for medical care. Anahata is not a Doctor and the healing which occurs or doesn't occur is self-directed and activated.