The Art of Activating Assisting Frequencies & Evolutionary DNA
12-Week Joyshop Journey
Looking for the 3-week Journey? Scroll Down or Click Here>>
TESTIMONIALS FOR RESONANCE REMEMBRANCE
"The Joyshop has changed my life. By purposefully looking at the past, present, and future in the areas of health, relationships, abundance, and purpose, I am able to see how my thoughts and feelings influence my current circumstances. Anahata lovingly took our group through each area, providing valuable insight, not only in the area itself, but in ways that the Anahata Codes help me heal and create the future of which I have always dreamed. I no longer feel trapped as the flow of the universe infuses and energizes me. The flexibility and application of the Anahata Codes is the most extraordinary way of accessing the abundance and intelligence of the universe. It will astound and amaze you. I have been working with Anahata for nearly two years. Her contagious enthusiasm propels me to try things, keep moving forward, and experience the abundance, ease, and joy that life has to offer."
~ Janice D.
"The Joy Workshop is chock full of experiences and aw ha's, which equal, "Joyfully Owning You", in every aspect, level, realm and circumstance. As Abraham Hicks says, "the beauty is in the Contrast" and this workshop gently enfolds you in your personal Allowance, to recognize, know and integrate "the Contrast" into each moment of every day of your life. The simple, yet powerful, cumulative effect gave me permission to explore and step outside of my comfort zones and step into the Magic of the Contrast. The Contrast is filled with infinite challenges and possibilities. This workshop has assisted me to be one with each challenge and to see and feel the opportunities within each challenge and therefore within myself." ~ Joyce M.
"I can't say enough about the Resonance Remembrance Joyshop Journey. The strength and confidence I've felt building over the last 3 months has been tangible. Anahata says it's all about the asking - that the support we receive is only as good as the question we ask - and the powerful questions she's formulated precisely called forth the support needed to activate the deepest, most profound healing possible for me each week. In fact, the codes that came through in response to each question had me giggling with delight at their perfection. Each week built on the support that came before, and the synchronicities I experienced in my daily life continually seem to multiply. We have two weeks left and I can't imagine how I'm going to feel at the end; I already feel so comforted and supported and optimistic about what comes next (because of the now)! Biggest hugs, Anahata." ~ Mellie Test
"Anahata has so masterfully demonstrated the many benefits of Anahata Codes to benefit our lives and the ones we love in her enlightening, fun Joyshop Journey Resonance Remembrance Workshop series. To achieve Joy in life, we really need to keep-up with our health, relationships, abundance and purpose. Utilizing codes helps us accomplish these tasks 24/7. Through her educationally packed programs, I have been able to review and advance my healing abilities, improve relationships, savour abundance and reach my sacred purpose in life. I am so grateful for all she does for so many people." ~ Karen L.
"Joyshop Journey = Ever Expanding!!! 😇
Your presentation in the form of Past, Present & Future, for all issues with Body, Mind & Spirit, has given new Eyes & Life & Meaning to "Stuff" we already are aware of ~ but Application / Living it ~ has not been a reality. There is a gentle flow of meaningful re-expression, as I hear your explanations flowing from my mouth ~ all of which is greeted with ~ 'Wow" ~ "I get it" ~ "That makes so much sense" ~ "A-ha!" Always followed by the most perfect and amazing Assisting Frequencies!!! Thank you for sharing this marvelous Expansive Journey to our True Whole Being. ❤" ~ Dee
"The Joyshop course invited me on a exploration into my body because I have had a lot of changes in my late 40s. I was not aware of what I needed to change and was neglecting myself for years. In the Joyshop I was given the gift of asking for a code to know what I thought I needed, I also asked for codes for my physical body separately. It's fascinating that the body knows much more than the mind knows. First, I use the codes to remove all mental judgment! I have strong inclination to science and research. I received codes to ease my anxiety, ease past abuse, ease mistrust, ease hopelessness. I could not be aware or perceive anything from my body until I was in pain like never before. The codes healed my emotions, my controlling thinking and last but NOT least my body!!!! I've allowed and utilized the codes for wholeness, self-acceptance, divine God connection, ultimate physical health, and peace of mind!!!!
How amazing this technology is that I can access a code in 2 minutes with immediate relief? How fascinating that the codes were available when I've looked for solutions for many years. Did I not ask for ease along my journey?? No I did not! But thank goodness I followed my heart one day and the rest is a beautiful healed history!! " ~ Rosanne E.
RESERVE YOUR SPOT FOR THE RESONANCE REMEMBRANCE 12 WEEK JOYSHOP JOURNEY:
This is the first-ever interactive workshop in which Anahata
Resonance Remembrance
DNA JOYSHOP JOURNEY
On Demand
Join Anahata as she guides you in a workshop setting. It's like having Anahata as your own personal mentor! This digital live series is interactive depending upon your needs and comfort level but can also be taken at your own pace as everything is recorded and archived. Each workshop is two hours long and includes a lesson, step-by-step application, and live interaction.
​
The two hour format will be: 30 minute lesson, 30 minutes of applying the lesson and finding the codes you need in response, 30 minutes to ask questions and interact with each other, and 30 minutes to integrate the information and set intention for the week ahead to further activate the healing responses of the code(s) you chose. Additionally, we'll be creating individual Resonance Remembrance "Activation Spirals" where we represent artistically (don't worry, art does not have to be your forte) the Assisting Frequencies we've chosen each week into one cohesive "Activation Spiral". By focusing on our past, present, and future Health, by focusing on our past, present and future Relationships, our past, present, and future Abundance and our Past, Present and Future Purpose over the course of 12 individual weeks, there is no limit to the DNA you can activate and the harmful gene expressions you can now silence.
​
The key is becoming a habitual user of the Anahata Codes. Consistently calling upon the specific codes you need to heal your past, align with your best future, and watch it manifest with Grace and gratitude. A group setting allows you to receive personal mentoring, and the group sharing builds powerful bonding and amplification of our intention and gifts as co-creators.
12-Week Resonance Remembrance Joyshop Journey:
Week One: Past Health Restoration
Week Two: Present Health Alignment
Week Three: Future Health Manifestation
Week Four: Past Relationship Restoration
Week Five: Present Relationship Alignment
Week Six: Future Relationship Manifestation
Week Seven: Past Abundance Restoration
Week Eight: Present Abundance Alignment
Week Nine: Future Abundance Manifestation
Week Ten: Past Purpose Restoration
Week Eleven: Present Purpose Alignment
Week Twelve: Future Purpose Manifestation
Only need one segment? $155 total!
Want all 4 Segments? Register Below...
The classes are delivered On Demand but you can still send your questions via the Q&A form in the member center.
BONUS: Be a part of the unfolding of the new book Resonance Remembrance through your participation in this workshop series. That's right, you'll be influencing the final section of the new book coming out called Resonance Remembrance - The Art of Activating Assisting Frequencies and Evolutionary DNA. You will also receive a digital copy of the book before it's released to the public!
​
All students will have access to an exclusive workshop member center which archives the handouts and recordings for each week so you can come back to the information again and again.
Join the Entire 12-week DNA Upgrade Joyshop Journey
That's over 24 hours of personal coaching!
Don't let it block you from stepping into your power and transforming every area of your life. Email us and be sure to include your PayPal email address. A custom invoice will be sent to you for enrollment.
Choose from the plans below:
Payment Plan A: $180 per month for 3 months
Payment Plan B: $45 per week for 12 weeks
​
Note: Payments are due before the class you are attending begins. No late payments will be accepted because the information will have already been given and will be available on-demand upon completion.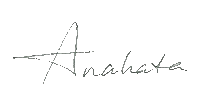 God bless you on your path to wholeness and that which you will facilitate for others.

The new world is being birthed through you and I am grateful!