Student Placement
Application
DOWNLOAD THE STUDENT PLACEMENT APPLICATION
And be registered for a 22-minute Discovery Session
Congratulations to Ida Van Der Togt for winning this Cycle's Masterclass Series through submitting her Student Placement Application within the 48 hour timeframe.
Applications will be accepted on an ongoing basis.Filling out the application does not enroll you in any class or program. The next step is a 22 minute discovery session to learn about the opportunities you have to move forward with the Anahata Codes. You will be sent a link to a Calendar in order to book a discover session with Anahata.
​
I encourage everyone to apply simply as an exercise in intention. The answers which arise will help you clarify and define what you do and don't want. It's time to become aware. There are so many programs that it's sometimes hard to understand which one would be the best for you at this moment in time.
​
Anahata will be able to recommend a class that meets both your goals and budget. If leveraging the free tool is best for your current circumstances, Anahata will point you in the right direction to those tools that make the most sense. If you are interested in building a lucrative business using this leading edge biotechnology, she will explain the programs which make the most sense for you and your goals. If you want to use the Anahata Codes to heal yourself or loved ones, there are many programs which range in purpose and outcome.
​
What's next? Upon receiving your filled out application, Anahata will send you a link to book your 22-minute Discovery Session. If you do not receive an email within 48 hours after filling out the above application, please email AnahataCodes@outlook.com.
MORE ABOUT THE AVAILABLE PROGRAMS
The depth of the Anahata Codes has delivered a diverse and comprehensive network of support that is sometimes difficult to keep up with. Whether you're new to Quantum Biotechnology or a seasoned Lightworker with many "tools of the trade" the applications of the Anahata Codes stretch as far as the Codes themselves - there are no limits. Here are a few types of programs which Anahata offers which encapsulate the power of the Anahata Codes. The perfect program is ready to meet you (and your budget) were you are right now.
​
21 Day Transformations to help you remove fear and reawaken your powers to manifest

"Joyshop" Journeys designed to empower you to consciously co-create the relationships, abundance, health and purpose you desire

Hands-on coaching to help you develop a thriving HEARTpreneur business using this cutting-edge Biotechnology

Certification as an Anahata Codes Practitioner (to facilitate this amazing modality for your clients and those you love)

Permission and guidance to develop your own programs using Anahata Codes (you keep 100% of the income you generate)

Information on how to heal your past, present and future and facilitate that for others

Courses to awaken the Frequency Alchemist within you in order to develop your own Frequency Recipes for any application or purpose

Programs to craft products infused with Anahata Codes

Masterclasses to dive deep into the Quantum realm and understand it on a Scientific level

Ways to leverage Assisting Frequencies as the "Law of Attraction" of Energy Medicine to enhance any product, program, or service you offer or are considering building
If you know you came here to do more and want to explore your unique gifts, or you are just tired of the resistance you're experiencing co-creating a life of ease, health, and abundance, the Anahata Codes can meet you where you are and light the way to a transcendent path of fulfillment and joy.
​
You've asked. This is the answer. And it's your move. Simply download the Placement Application above, fill it out, and return it via the instructions included inside the application.
​
Look, your higher-self isn't asking you to work hard, take on too much, or struggle, that's your ego-mind keeping you small. Don't confuse expansion with work. There is very little "work" involved when you drop into the path of least resistance and are blissfully taken to your highest good which is downstream and flowing WITH the Universe.
​
The Anahata Codes dissolve the illusion of separation and reunite you with the memory of wholeness. There are no limits to what you can accomplish as you continue to expand into your complete self. The world needs you. We are reaching a pivotal threshold as we ascend into new dimensions. Your light is needed... a way for others to return to their wholeness and evolve.
WHAT PARTICIPANTS ARE SAYING
"Just checking in after first class. WOW! When Holly says she over-delivers, she is NOT kidding. Loved the info she shared today. It was amazing. Gave me some additional clarity on a couple areas I have been working on in my own life, and with clients. THANK YOU, Holly for your devotion to your work, and for sharing your wisdom with your Tribe, that we may then expand on it to share with our own tribes." ~ Vishuddha Mastery Student
​
"Soooooooooooo excited.... I'm seeing amazing results from those I've done code sessions with... I am astounded by the relevance of the codes pulled by each client." ~ Certification Student
​
"Thank you SOOOOO much for this magnificent journey.. I have enjoyed tremendously each day, filled with your divine guidance, wisdom, enthusiasm and PERFECTION. Everything you created resonates with me… the ideas, the words, the beautiful graphic designs..and your soothing, clear and inspiring voice!! I found the first week rather empowering (strangely), the second started to get a little tough (emotional) and the third had (and still has) a calming effect on me. I have also been using other Anahata codes throughout this period... for additional support. Altogether what an experience! Thank you for this and thank you for BEING." ~ 21 Day Manifestation Alchemy Student
​
"Hi, Anahata. A share moment: As a teenager just out of high school, I experienced an emotional wounding that crippled me throughout my entire adult life as far as creating prosperity for myself. After the class on past prosperity, I experienced a remembrance of that experience and saw myself as I was then, curled in fetal position, sobbing and I too began to sob. I lifted that poor wounded thing onto my lap and as I held and rocked her in my arms, reassuring her that she was ok, I saw Angels with their energetic wings softly and tenderly enfold us, and with them came the understanding that all that had come before had brought us to this perfect place of healing and union, and I felt peace and forgive and acceptance of ALL THAT IS. I don't yet know what that means for me as far as my prosperity is concerned, but I'm now at peace with a 54 year old wound that healed in about a minute." ~ Joyshop Student
​
"Thank you a million times.. You are SUCH a inspiration...and LOVE incarnated. The Codes are truly amazing... Each time the code that comes to me (sometimes I use the pendulum, sometimes I just instantly see the category and row when I think of the issue) are so totally aligned with the question/situation that I am speechless.
​
Like you, I have tears in my eyes or just laugh out loud because they not only give me a profound insight/solution into the situation but most of the time they indicate the source of the problem... My whole Being resonates with it and when I repeat the numbers (in nearly all cases) I immediately FEEL the strong energy/sweet shiver going through my Solar Plexus and the Hara Line... and I KNOW they are anchored and vibrant.
​
Thank you, thank you, thank you..you are a precious Gift to us All!" ~ 21 Day Transformation Student
​
"I just have to say that I LOVE ALL that you do and who you are. I've been on
'the path' of acquiring knowledge and alternative skills for a long time and you seem to have
hit them all. Nassim, David Crow, oil, herbs, Energy Medicine and on and on. I've done so much and you have brought it all home with your vibrational numbers. Keep up the great work and I thank you so very much .....from all of the world." ~ Anahata Codes User
​
"I was on the call today and I must say, it was one of the best I've heard in a long time! I've listen to many different types of calls altogether, or many different webinars, but I truly felt spirit flow‼️ with many AhA moments, through out the call‼️ After your seminar today I felt extremely empowered!‼️ Extremely confident‼️" ~ Webinar Attendee
​
"Thank you...this was an amazing call. I am having waves and waves of energy just passing through me. I need to drink that glass of water." ~ Summit Host
​
"There is such a swell in my heart <3 I'm just so happy to be doing this joyshop. I honestly feel great hope (for the first time ever) in regard to relationships. I have worked so hard and for so long to forgive (myself and others) and to shift out of resentment and blame, but i kept getting stuck. The information, instruction, guidance and support you give in the classes is pure gold. It feels so true and when I practice what you have shared it feels authentic and real. Thank you so much. Heaps of love and tears of appreciation xxx" ~ Joyshop Participant
"I want to truly thank you for all you do! Yes...this was definitely Divine timing for me to have found you! So many doors have opened and I feel the changes and its AMAZING!! So many new things and I am quite the science geek and love energy work! I have been a nurse for over 20 years and didn't truly understand the deeper learning it was teaching me. Now... seeing everything link together and how easy it is to move forward to my deep inner calling and wherever it takes me just gives me so much happiness and joy. I still cry- happy tears of course! Lol Thank you!" ~ Masterclass Student
​
"Honestly, this master class was way more than I hoped for ... even though your first intro, (via guest speaker on Lauren Galey's show) spoke to me,especially since you started with the emotion code, and that the unassuming master tree on my daily walks began tp relate to me this summer. And I am sooooo happy and grateful, indeed, you are doing these live!!" ~ Masterclass Student
​
"Thanks for all the wonderful advances you are making and sharing these so freely with others. Thanks for building a business which allows for continuing successes and wellbeing for you and all those who join you. Thanks for being a wonderful benefactor of the Lord's prayer and Jesus teachings. Thanks for being such a wonderful presence and educator. Thanks for bringing hope and help to those in need and teaching them ways to value themselves from a place of wellbeing." ~ Webinar Attendee and Anahata Code User
​
"I recently purchased your Anahata Code Master Class and am so excited! Listening to the first session today was like coming home!! I found myself saying "YES!" over and over as I listened to your wonderful insights and Divine wisdom. The assisting frequencies available via the Anahata Codes make all the sense in the world to me. They resonate with all of me.(Physical, mental, emotional and spiritual). Thank you SO much for all the time and 'work';I prefer the word 'play' but not to downplay the devotion you have put into making this amazing gift accessible to those who are called to it. Thank you thank you so much Anahata!" ~ Masterclass Student
​
"I can't believe all the work you have put into this! I have been a student and teacher of metaphysics for many years and have used many systems. I feel what you have here is pure gold. (My pendulum agrees. :)" ~ Masterclass Student
​
"I listened to you on a summit and you did the triple activation for me. I am still flying high. About 1 hr ago I started hearing the most wonderful music, a celebration of music, it is the mountains, rocks, crystals, water, trees, plants, earth and my beloved animal kingdom busting forth songs to celebrate for and with me with the activations!!!!! I certainly do not understand all that this means just that it is huge. Anahata on behalf of Nature's and my heart we send GRATITUDE TO YOU at their request. I wish you could hear it too. I myself am in tears with gratitude, awe and feeling soooo honoured & loved." ~ Telesummit Listener
​
"I had already purchased a few crystals, some great music, essential oils, and was getting ready to utilize the Anahata Codes.... but not quite getting around to it. The name - assisting frequencies - doesn't begin the describe what this process is to me now. The level of support I feel every day, all day, is awesome! I am feeling content and trusting that it is all working for the Highest Good! Thank you, Anahata!" ~ Masterclass Student
​
"Today I was faced with a situation that normally would have sent me into automatic defensive mode but through the entire experience and even afterwards, I was very calm and peaceful and listened without taking things personally... it was so amazing and quite a shift and change from my normal reaction. I feel that it was downloading the frequencies that assisted me in this. Every time I think of these frequencies my heart skips a beat with excitement. I've been a pioneer in so many of the different modalities before they became mainstream and I'm thrilled to be part of this pioneering path you have set for us Anahata, it's amazing!!" ~ Masterclass Student
​
"I love the Anahata Codes! I've got a feeling of calmness and lightness inside me now that I've never felt before. I can get up in the mornings without grumbling (not a morning person-lol) I don't feel like I'm dragging a piano around like I used to." 21 Day Transformation Student
​
"I had first heard Anahata on a telesummit and was blown away by the healing she had done on it. I've been following her ever since. I can't get enough of her assisting frequencies. Have felt shifts every time. Her webinars are tremendously insightful." ~ Masterclass Student
​
"The Anahata Codes are working in my life every day now. The webinars are a GOLDEN opportunity to really learn something of tremendous value. Don't underestimate it. You and I and everyone else on the planet dwell within a grid of frequencies and numbers are a marker for these different frequencies. This is a scientific fact to say the least. I am so excited about them. I was sick and I used the frequencies to heal myself. I was stuck and I used them to free myself of being stuck. I was involved in a real estate deal that was going to the way side and I changed my frequencies and the picture changed. I do readings for people and energy work and I have incorporated them in my work and had amazing shifts in my clients. I could go on and on. I am glad you are investigating this. It is a real powerful thing. Congratulate yourself for resonating with it." ~ Anahata Codes User
​
​
​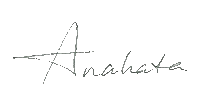 God bless you on your path to wholeness and that which you will facilitate for others.

The new world is being birthed through you and I am grateful!