HOW TO TRANSFORM YOUR HEALTH
MIND :: BODY :: SOUL
Using Self-Directed Biological Transformation
WHEN YOUR HEALTH ISN'T VIBRANT, IT AFFECTS EVERYTHING IN YOUR LIFE
If you're like any of the talented Lightworkers I know, when you awaken to your gifts you want to use them to transform the world! So when the alignment you've found doesn't seem to resonate with others who you know could benefit, it can be frustrating. It's like having the answers people seek, but no one paying attention to (or paying for!) what you came to Earth to offer and this can activate old programs of unworthy and lack. Those patterns are tough to break. We all have a core desire to belong, so when things don't go the way we had felt they would with our Lightworker business, it's tough to keep the passion and spark alive. "I thought living my truth was supposed to be filled with ease!?" you may scratch your head in dismay.
​
The reasons your business isn't expanding at the speed of light may be easier to resolve than you think!
During this brand-new webinar, Anahata will:
​
Share with you the 3 key reasons why your business isn't expanding

Give you solutions to each obstacle

Explore the vibrational tweaks which can have your ideal client magnetized to you and your business flourishing

Show you how the Law of Attraction of Energy Medicine (The Anahata Codes) can help

Invite you to join an exclusive group of Lightworkers for a life-changing digital workshop designed to define your unique gifts and how to deliver them to the world
ACCESS THE FREE WEBINAR NOW
We never share your email address.
If you're tired of the struggle and uncertainty of running your own Lightworking business, or you're just curious and want to be sure you aren't making these three common mistakes, register for the Free webinar by filling out the form above. These oversights can mean the difference between working for yourself or someone else. You came here for a reason and I want you to get on with your mission without the distracting perception of being held back. There are clear reasons and solutions.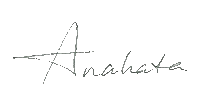 God bless you on your path to wholeness and that which you will facilitate for others.

The new world is being birthed through you and I am grateful!