DOWNLOAD THE VISHUDDHA MASTERY APPLICATION
And be registered for the 44-minute Discovery Session with Anahata
The 3 Keys to Magnetize Your Tribe
00 121 49 628
Applications are being accepted now.
​
Filling out the application at the top of this page does not insure your place in the program. The next step is a 44-minute discovery session to see if it's a mutual fit. I will only accept a handful of clients into the program and will not accept anyone who I feel I can't help. I will reach out to schedule your discover session for a mutually acceptable time.
​
I encourage everyone to apply simply as an exercise in intention. The answers which arise will help you define what you do and don't want. It's time to get clear.
​
What's next? Upon receiving your filled out application, Anahata will send you a link to book your 44-minute Discovery Session.
MORE ABOUT THE VISHUDDHA MASTERY PROGRAM
Or listen to the replay at the top of the page
The Vishuddha Mastery Program will teach and support you over 6 months to:
​
Discover, Develop and Deploy your gifts to the world (3 D's of Delivery)

Define and Distill your "Medicine" (the gift you long to share to those who want it)

Clear blocks (including to Money!) and infuse Quantum assistance into your business, body, and offerings either on the back-end, or front-end (client facing) depending upon your Niche or Service

Design and Deploy your Vishuddha Offering (the services you are selling)

Master the Art of D.O.V.E (to enroll your ideal clients)

Find and Enroll ideal clients digitally or in-person

Set your right pricing and package structure

Get paid to deliver your program WHILE you develop it

Discover exactly how to hold an online event or in-person gathering and the tools and platforms available for you to do so effectively

Use live training, guides, processes, group coaching, and small group masterminds to craft and execute a solid business plan

Launch your group workshop or service to an audience of 30,000+ people when you are ready via the One Voice Calling Summit
If you know you came here to do more and want to explore your unique gifts, or you are just tired of the resistance you're experiencing getting your HEARTpreneur business thriving, this is the first step to a career transcendent of all fear-based walls and illusions.
​
You've asked. This is the answer. And it's your move. Simply apply to the Vishuddha Mastery Program by downloading the above form, filling it out, and returning it via the instructions included inside the application.
​
Look, your higher-self isn't asking you to work hard, take on too much, or struggle, that's your ego-mind keeping you small. Don't confuse expansion with work. There is very little "work" involved when you drop into the path of least resistance and are blissfully taken to your highest good which is downstream and flowing WITH the Universe. And just think about how much more you'll get done with proven plans and steps to take towards your goals.
Register for the event using the form above and you'll have access to the replay afterwards.
FREE GIFT FOR WORKSHOP ATTENDEES: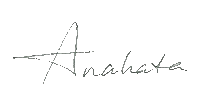 God bless you on your path to wholeness and that which you will facilitate for others.

The new world is being birthed through you and I am grateful!