1414892 3 6 8 44 22
Share Your Vision and
Grow. It's time.
We never share your email address.
Each of us has a unique Energy Signature which expresses a Divine Gift to the world. When we are in flow with it, we are happy, productive, and are living our Divine Purpose.

If you've caught glimpses of your Vision (the expression of your Higher Self) and how it contributes to our World only to be distracted or discouraged; this workshop is for you.

Perhaps you've let those inner voices tell you: I'm not ready, good enough, or qualified.

Maybe you think: I have nothing to say or contribute that is unique.

Or I'm really not much of a writer.

Or perhaps you're just technically challenged.
Regardless of WHY you haven't written your book yet, that inner voice is longing to reach out and make a difference in the world. The written word in book format is a powerful catalyst to shine your light in this world.
And it's never been easier to accomplish before.

Straight to the point, and with laser focus, I will share with you how to write a book that practically writes itself; so that you can use it to open up the doorways of connection and impact which you deserve and are longing for.
How to Write a Book That Practically Writes Itself
- A FREE WORKSHOP
Why share your Vision* by writing a book? It's an easy way to:
Grow your coaching or healing business (or start one)

Establish your expertise within your niche

Fill your programs (or create them)

Reach the people who need you!

Provide value to your clients
The best part is:
It's not hard (when you follow the path I deliver)

It practically writes itself (no, really. And I'll show you how)

Is one of the most effective ways to magnetize those who need you (and open up doors to amazing connections and opportunities)

It's affordable and doesn't have to be used in the traditional sense that a book does (think o fit as more of a handout than a New York Times best seller!)
If someone would have said this to me even a year ago, I would have had serious doubts. After all, it took me 5 years to write my first book! But here I am, writing a book every few months, in complete ease and flow while opening doors that I never thought possible for my business and tribe!

Register for this FREE Workshop above and be sure to set a reminder. There will be no replay!

If you want to unlock the replay once the live event is over, or you just want to give thanks, you can choose to Donate (either $5, 15, or $22 depending upon your circumstance) on the next page, and you will have access to the Workshop on an ongoing basis to refer back to. Otherwise, be sure to attend the event live!

It's time to share your Magic. The world needs you! Your Voice and Vision should be heard for it is your true expression and highest contribution: for yourself, the planet, and Creator.

It's an honor to share with you the straight path to success through writing a book that practically writes itself!

You'll be surprised and energized at how "easy" it is when broken down into a simple and straight forward process I will teach you. When you demystify and simplify, you can take the small steps needed to deliver a book to the world... and quickly! This workshop will remove all the doubt and indecision (which has been crystalizing into fear) simply because you haven't done it before.

Allow me to show you how.

See you at the workshop! Join from anywhere in the world.

Love,


*Don't think you have a Vision? Let me help you unlock it. Everyone has one, and it's being expressed either harmoniously or inharmoniously day-to-day. It's time to end the procrastination and self-sabotage and shine your light in the world. Yes, you have gifts to share. It's an honor to help you remember how to do so in the simple, effective, and limitless platform of a book.
​
PS: A "gift" is simply a vantage that appeals to others that may not have looked at it that way yet, or that some find helpful. It can be a new process, method, simplification, improvement, and in general, anything that is "helpful" for others. That leaves the door really wide open!
​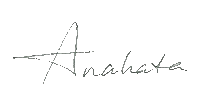 God bless you on your path to wholeness and that which you will facilitate for others.

The new world is being birthed through you and I am grateful!